Obtain a quote in 2 simple steps
For Assistance Call Us Toll Free
844-426-9467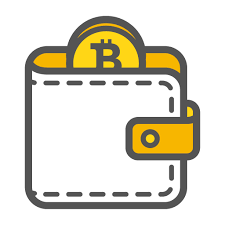 Our Story:
Protecting high-value assets in secure locations has been the exclusive focus of SDBIC since its inception

.
SDBIC has been actively servicing the crypto market for several years, providing the first and only market for retail investors to purchase coverage online for their crypto assets held in cold storage (Use the quote widget to the left for a free no named quote). On the commercial side we have placed programs for investment funds and custodians seeking to protect the underlying holdings for their clients, have worked with wallet manufacturers and resellers and advised numerous custodians, exchanges, and coin issuers.
SDBIC developed an accreditation program for vault facilities, safe rooms, and high-security data centers. Our management team are leaders in encrypted digital authorizations for the transfer of financial assets for regulated entities and have experience managing high-security data centers. We are uniquely positioned to develop customized insurance proposals with attendant documentation highlighting the security features protecting you and your client's crypto assets while addressing the issues we know insurers are focused on. In today's insurance market, this integrated, consultative approach results in our clients getting coverage tailored for their needs at the lowest rate available in the market.
Market receptivity to institutional Risks
As a nascent industry plagued by high profile thefts and institutional failures, (an estimated 18 exchanges have closed with customers balances often wiped out) money laundering concerns ( it is estimated that 3-4% of Europe's  crime proceeds are laundered through cryptocurrencies) and the absence of a regulatory construct, it's not surprising that the insurance market was mostly non responsive to initial inquiries from many reputable entities seeking to protect their crypto holding and/or those of their clients.
Driven by the rise in value of Bitcoins, the accelerating inflow of "traditional capital" into the crypto market, and initial efforts in the US and EU to regulate crypto companies (with the specter of additional regulation on the horizon), demand for insurance protection by the crypto industry intensified in late 2017 and into the first half of 2018.
Insurers in London, Europe, and the US have been slowly ramping up their willingness to underwrite crypto exposures.  There are approximately 10 markets in Loyd's actively writing crypto assets of which 5 feel comfortable being the lead underwriter responsible for the primary risk assessment. There are another 5-10 direct markets in the EU and US currently accepting submissions for crypto coverage. Most have allotted between $30-$50M of initial capacity for their program with per risk limits typically running between $10-$20M.   Numerous other Lloyd's syndicates and markets have expressed interest in the digital asset class
Nonetheless, it can still be difficult to place coverage with upwards of 40% of entities being unsuccessful. A recent directive from Lloyd's to its syndicates about crypto risks is reflective of the market concerns
Lloyd's requires … "syndicates that want to provide insurance coverage for risks associated with them (crypto) to have required expertise and proceed with a high level of caution than brought to bear on traditional established exposures"
Driving this level of concern:
 The history of thefts and institutional failures creating huge losses.

 The numerous tools and wide variations in underlying technology

and security, surrounding the generation, holding, storage and transfer of crypto assets.

 Avoidance of facilitating criminal activity and money laundering.

 Valuation issues, including market volatility and potential manipulation.

 The absence of significant operating history for many crypto entities.
Navigating the Process
Whether you are a crypto exchange, a combination exchange and depository, a dedicated crypto custodian, an established assets custodian now offering crypto services, an investment fund, a hedge fund, a coin issuer or a hard wallet manufacturer, obtaining insurance to address your crypto exposure is a prudent business decision, and for some regulated entities it may soon become a requirement.
Given the dynamic environment surrounding cryptocurrency, there is no doubt that a powerful submission to the market can increase the likelihood of you finding the right coverage and the lowest possible cost.
For more information: Contact Rachael Romano at: [email protected] or 224-227-6181