Obtain a quote in 2 simple steps
For Assistance Call Us Toll Free
844-426-9467
PDF Downloads
Our Story
SafeStash was started by people who know about secure storage, insurance, and cryptocurrency. We wanted to find a way to provide confidential, comprehensive, and cost-effective coverage for those times when we (and everyone else) need to safeguard a portion of our cryptocurrency portfolio.
We make it simple

We make it fast

But most of all, we make it secure
All you need in three simple
steps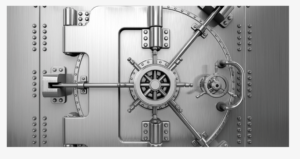 STEP #1 – CHOOSE YOUR PREFERRED STORAGE APPROACH
The key (no pun intended) is to make certain you keep your private keys, passwords, and/or wallet recovery seeds safe.
You can:
Write them on a piece of paper

Store them in a metal wallet

Store them in

a hard

 

wallet
STEP #2 – CHOOSE A SECURE STORAGE SITE
Once you have the keys stored, you need to put them somewhere safe where nobody can tamper with them, sometimes referred to as cold storage.
A bank safe deposit box

A secure vault

We can help you find a safe place. Just enter your location in the widget on the top, left side of this page and you will see a list of banks and secure vaults: or simply call us at

224-227-6181
STEP #3 – CHOOSE YOUR INSURANCE AMOUNT
The final step is to insure the keys from theft, physical damage, natural disasters, and other unfortunate events

Our approach requires no disclosure of assets, is confidential, comprehensive, and cost-effective

Complete the widget to get a quick, confidential quote or call us and tell us how much insurance you would like

5 minute online or telephone purchase