Can't find what you're looking for?
Digital Fortress Concierge Support Service is available from 8 AM to 5 PM EST, Mon-Fri. 
Call us at 224.227.6181 or send us your questions at michelle@sdbic.com
Secure & Simple Business Collaboration
Digital Fortress makes business collaboration secure and simple. Store, share and synchronize your files with our flexible Team Spaces to keep your team up to date, anywhere, anytime. 
Team Spaces are the perfect solution for project teams, bankers, consultants, administrators and lawyers. They make it easy to collaborate, share and sync files within teams, companies and organizations externally and internally.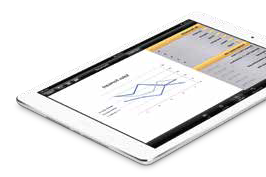 Team Spaces are ideal for sharing of confidential and business sensitive information as they are protected by the same sophisticated encryption as every Digital Fortress product.
Digital Fortress for Business simplifies location-independent collaboration and simultaneously protects critical company data against loss or criminal abuse.
Team Space Features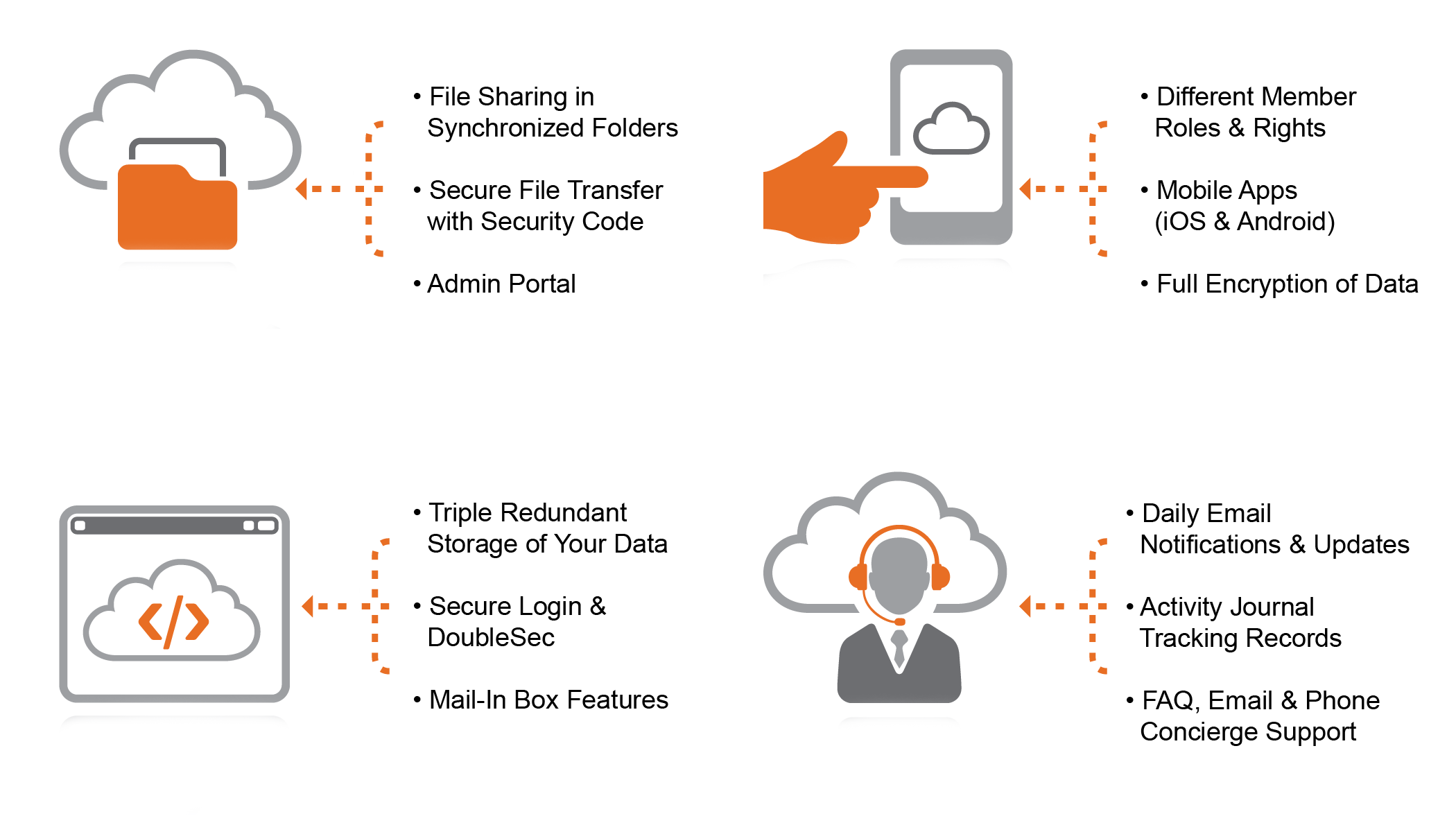 Is Your Data at Risk?

Data breaches cost businesses an average of $3.5 million in damages and the biggest financial consequence they suffer is loss of business. Now more than ever businesses are at risk of experiencing a data breach. According to an Experian study, almost 50% of organizations suffered at least one security incident in the last 12 months. 
Digital Fortress' Team Space offers you & your organization strong encryption and authentication to ensure that only team members can view the files stored in your shared workspace. This makes Team Space highly suitable for sharing sensitive information such as financial, client and patient data.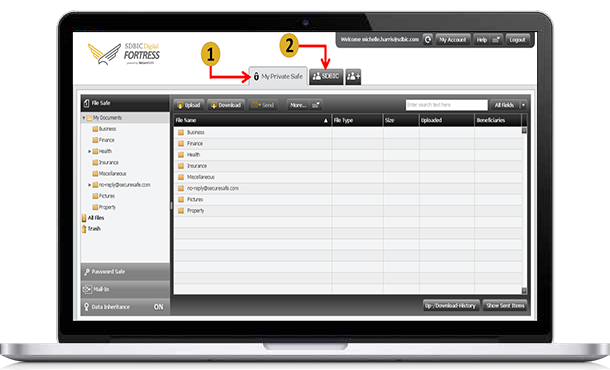 Collaboration at its 

Simplest

Store top secret files in a digital collaboration vault

Offer a simple-to-use tool to your board

Flexible solution with no training required

Secure mobile apps enable safe access to sensitive data