Can't find what you're looking for?
Digital Fortress Concierge Support Service is available from 8 AM to 5 PM EST, Mon-Fri. 
Call us at 224.227.6181 or send us your questions to michelle@sdbic.com
Individual Plan Features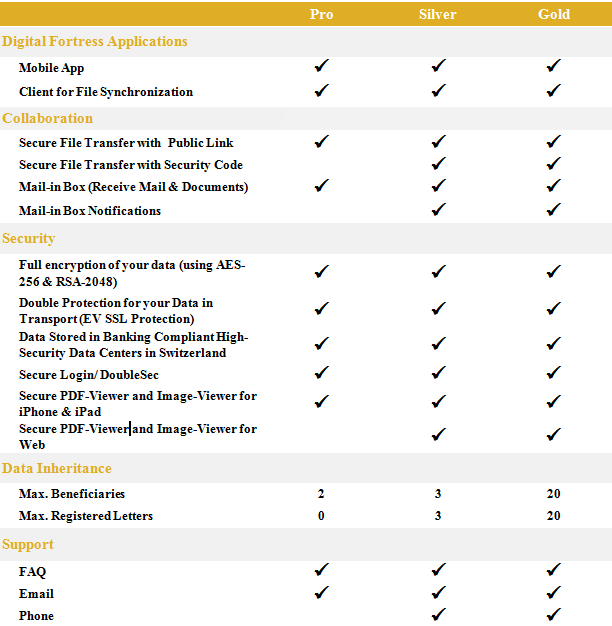 *For Team Space features, please click here.
What Sets Us Apart
Integrated custom e-mail function allows you to share and receive emails with important data and documents within an ultra-secure environment.
Unique SecureViewer technology allows users to open and view encrypted documents leaving no digital trace on any device.
Triple redundant data centers in Switzerland provides maximum security and privacy.
Personalized concierge service with phone and email support.
Unmatched features and security providing the best user experience at the lowest cost. See the features comparison chart here.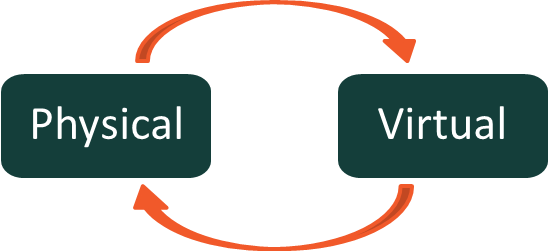 Store your original documents in a safe deposit box.